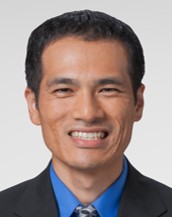 LI-HSIEH CHEN, MD
University of Hawaii, John A. Burns School of Medicine –
Honolulu, HI
I was born in Taiwan and came to Hawaii when I was five years old. I grew up as a Kaiser Permanente member and was always impressed with the care provided to my family. I had the same physician for more than 20 years, and I hope to establish that same sort of bond with my own patients over time. I've chosen internal medicine for my residency training, because I really enjoy connecting with people and helping them to manage their health issues. I'm working on building a rapport with patients quickly in order to be able to take proper care of them. I see each patient as a mentor to me in this area.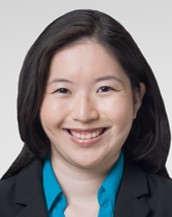 MAEGAN DOI, MD
University of Hawaii, John A. Burns School of Medicine –
Honolulu, HI
I was born and raised in Honolulu and attended Iolani School. While spending vacations with my grandparents and great-grandmother in Naalehu, I developed an interest in geriatrics, and I became aware of the need for improvements in health care available in rural communities. These experiences led me to pursue a career in medicine, and I'm grateful for the support and inspiration my family has provided me all along the way. I chose internal medicine as a specialty, because there's always something new to learn in this field. This practice also allows me the opportunity to form lifelong relationships with patients and to help them achieve a good quality of life.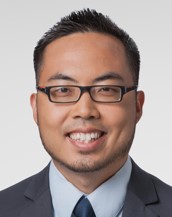 HENRY LEW, MD
Charles R. Drew/UCLA Medical Education Program –
Los Angeles, CA
I was born and raised in the Lincoln Heights area of East Los Angeles. After graduating from college with a degree in economics, I worked in banking. Although I enjoyed the work, I believed that I had another calling, and after much reflection I decided on a career in medicine. My grandmother had faith in me and encouraged me to become a physician. My goal is to be a physician who thoroughly understands the issues that bring patients to me and to make effective decisions based on that knowledge. It's a privilege for me to hear about my patients' lives and experiences. Based on what I learn, I strive to work in partnership with them to come up with personalized plans for their health and well-being.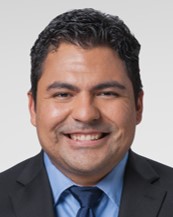 DANIEL MORENO, MD
Universidad Autonoma de Guadalajara Facultad de Medicina –
Guadalajara, Mexico
I was born in California and moved to Hawaii with my family when I was five years old. I attended Punahou School before going back to the mainland for my undergraduate education. My family's been an amazing influence, providing me with unlimited support and love my entire life. I chose a career in medicine because of my long-held desire to serve others in the best way that I could, and there seemed to be no better way to spend my time in this world than to serve my community as a physician. I've found internal medicine to be a fascinating field that includes diagnosing, treating, and managing a wide range of illnesses. Caring for patients through their recovery process and watching them go home feeling grateful and in good health is the most rewarding feeling.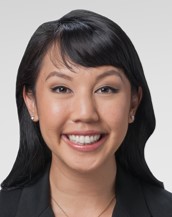 VALYNN PHAM, MD
University of Hawaii, John A. Burns School of Medicine –
Honolulu, HI
I was born in Hilo and grew up in Honolulu. My brother was deaf and passed away from brain cancer at a young age. His optimism and strength inspired me to help those like him, and I thus chose a medical career. Before medical school I was a nursing student and a medical assistant for an internist. These experiences led me to specialize in internal medicine. I look forward to establishing strong relationships with my patients and providing compassionate, individualized care. As a doctor I want to empower patients to take charge of their health. Building trust creates meaningful connections that can have great impacts on patients and doctors alike. How the physician makes a patient feel can make a big difference.