On April 5, Gurpreet Dhaliwal, MD (Professor of Medicine, UCSF) dazzled a packed Grand Rounds audience as he presented on "Diagnostic Error and Diagnostic Excellence." Dr. Dhaliwal described factors and conditions that lead to diagnostic error and offered individual and team approaches to improving diagnostic performance.
After presenting Grand Rounds, Dr. Dhaliwal taught a Faculty Workshop on teaching clinical reasoning and, true to form as the "Sherlock Holmes of Medicine," engaged residents with a series of questions as he led them through a case presented by PGY2 resident, Hisami Oba, MD.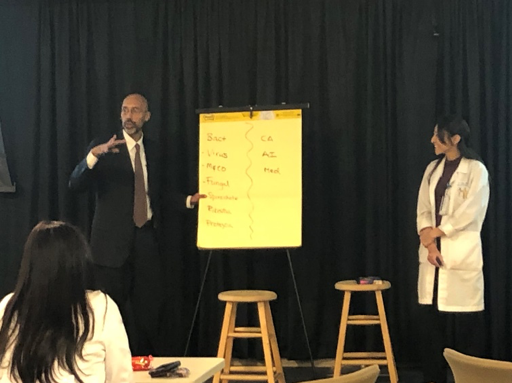 Gurpreet Dhaliwal, MD, guides residents through the process of developing a differential diagnosis for a case presented by resident Hisami Oba, MD.
Dr. Dhaliwal's visit was made possible by a Lokahi Grant to strengthen diagnostic reliability in busy and challenging medical practices. As part of this grant, KP Hawaii is also exploring the utility of point-of-care tools, such as VisualDx's diagnosis generator, in supporting accurate diagnoses within a busy practice.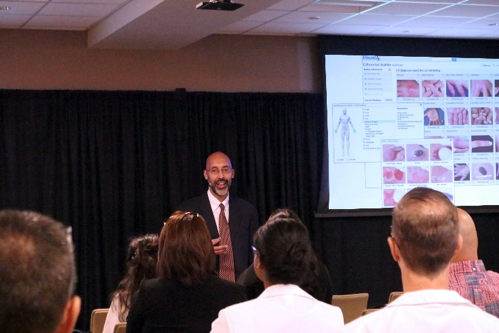 Gurpreet Dhaliwal, MD, explains the utility of VisualDx in diagnosis generation.