Applications for 2022-2023 to be accepted beginning in September 2022.
Application Deadline: January 1, 2023
MEDICAL RESIDENCY APPLICANTS
Applications are accepted through ERAS (Electronic Residency Application Service), sponsored by the Association of American Medical Colleges. After you have created your online application on ERAS, you will need to register for the match at NRMP (National Resident Matching Program) and look for the individual program(s) with which you would like to match.
Applicants are required to submit:
ERAS Application
Personal statement/biography
Curriculum Vitae
Medical school transcript
Dean's letter
Letters of reference from three faculty members (clinical years)
USMLE/ COMLEX scores
Application Deadline: January 1, 2023
Interview Timeframe*: November – January
Positions Available: 5
Next positions available: June 2023
*Interview slots may also be filled prior to application deadline therefore early submission is recommended.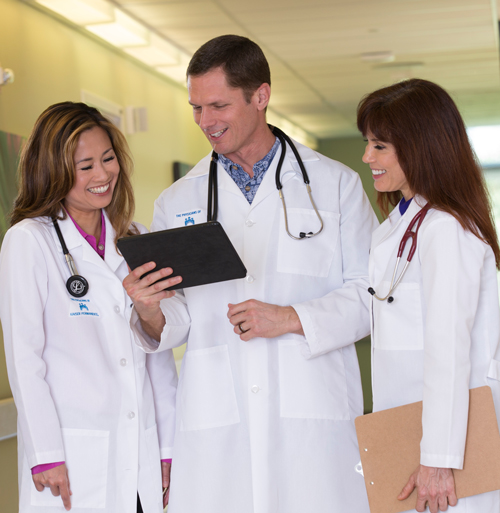 Are you a good fit for Kaiser Permanente Hawaii Internal Medicine Residency Program?
Resident candidates who will be viewed most favorably during the application process will have a well-rounded profile that includes a strong interest in ambulatory primary care and excellent board scores. They should also support Kaiser Permanente's mission to provide quality care and comprehensive medical services in an accessible, cost-effective manner. We also look for certain core professional and personal values in resident candidates that we know enhance individual and collective practice, including:
Professionalism
Integrity
Flexibility
Reliability
Compassionate 
Commitment to excellence
Collegiality
Respectfulness
Innovative problem-solving skills
Efficient use of time and resources
Exhibits a professional appearance
Embraces and accepts cultural diversity
Responsiveness to constructive criticism
Quality with consistent standards
A shared sense of responsibility
An appreciation of the balance between a satisfying career and fulfilling personal life
Contact Us
Kaiser Permanente Mapunapuna Medical Office
2828 Paa Street
Residency Program Office Room 3D04
Honolulu, HI 96819
KPHIResidency@kp.org