Cheering, laughter, and Kool and the Gang's "Celebration" reverberated throughout Mapunapuna Medical Office as the Kaiser Permanente Hawaii Internal Medicine Residency Program hosted its year-end banquet on June 13. This year's celebration proved a program milestone in itself — as it connected four "banquet" rooms with more than 20 virtual attendees — in this "socially distanced" gala.
True to the banquet's theme, Kūlia i ka nu'u, the night was filled with celebration of how residents, graduates, faculty, and staff continue to "strive to reach the highest" both for the program and the members we care for. 
Program Director Mitch Motooka, MD (Internal Medicine), opened the night with the words, "While circumstances force us to be physically apart, we join together this evening for a unified purpose — to celebrate growth, achievement, resilience, and friendship." Dr. Motooka acknowledged contributions of sponsors, program administration, faculty, residents, and staff.  After addressing graduates with an inspirational message of hope, Geoff Sewell, MD (President and Executive Medical Director), joined Dr. Motooka and Residency Program Executive Sponsor Samir Patel, MD (Associate Medical Director, Primary Care), to honor this year's award recipients and graduates.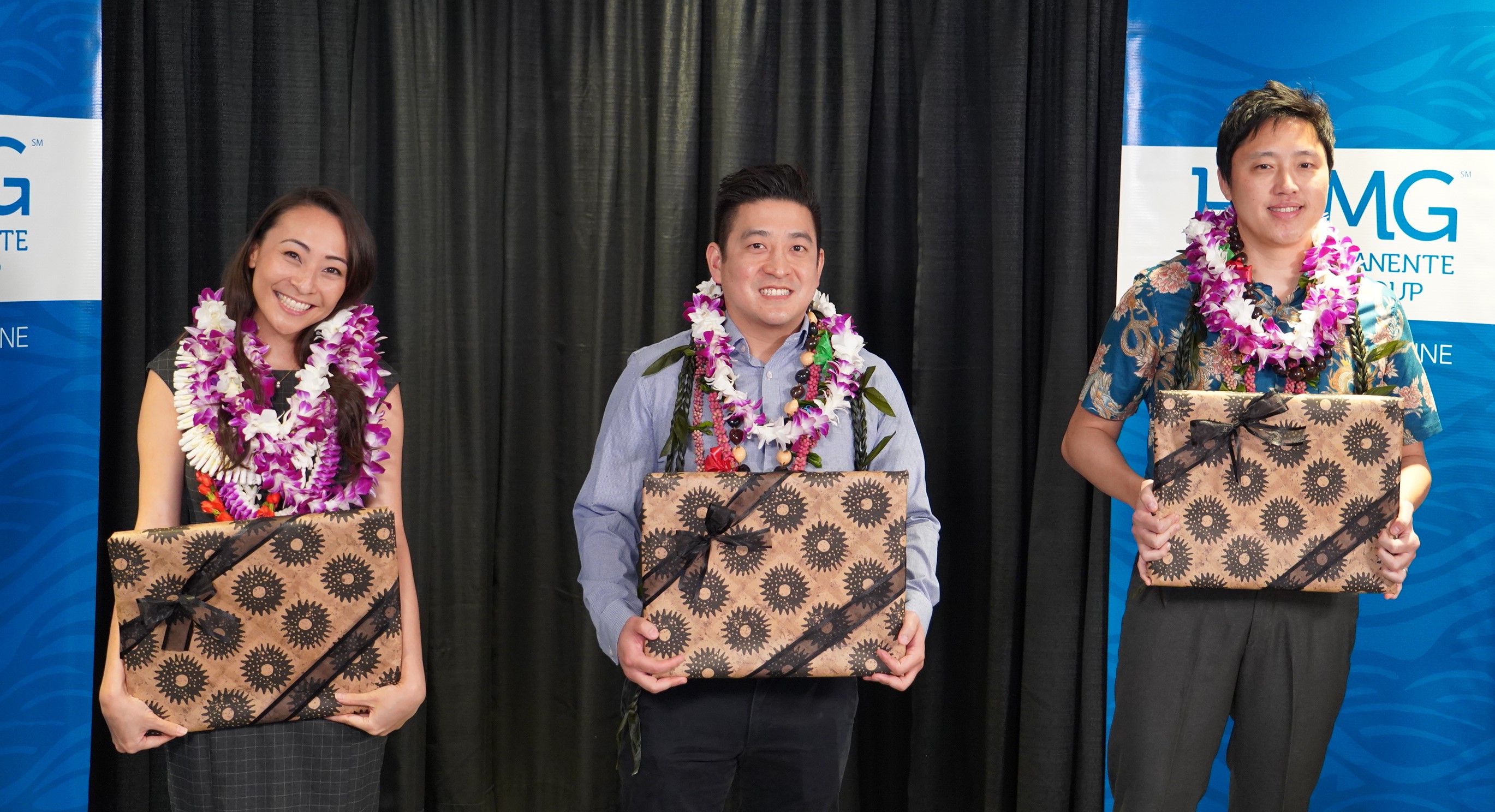 Faculty of the Year:
Robert Hinz, MD (Hospital Medicine)
Intern of the Year (tie):
C. Leigh Moyer, MD (PGY-1)
Intern of the Year (tie): 
Ashley Morisako, MD (PGY-1)

 

 

 

Excellence in Research: Matthew Chan, MD (PGY-3)
Upper Level Resident of the Year & Program Director's Spirit Award recipient: Hisami Oba, MD (PGY-3)
Co-Chief Residents: Henry Lew, MD (Hospital Medicine) & Valynn Chong, MD (Internal Medicine)